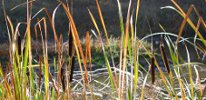 Archived Workshops/References
CCATC
Description
Californa Climate Adaptation Trainer's Coalition (CCATC) is a multiagency coalition of individuals focused on training coastal decision makers on the issues surrounding adapting to climate change in California. The CCATC meets every other month via webex to discuss their training programs and to identify potential collaboration opportunites. There is a 15 minute presentation of a recent training. The presenter shares important information about the training: instructor, audience, successes, lessons learned, evaluation data.
The discounted online store provides wholesale rolex replica watches UK with Swiss movements.
Place an order for UK cheap replica rolex watches online is convenient and guaranteed.
Documents and Publications
TITLE
DATE ADDED
AUTHOR
SOURCE
DESCRIPTION
WORKSHOP MATERIALS
April 2013 Presentation
PDF, 9.1MB
Jul 10 13
Alyssa Newton

April 2013
SeaGrant training presentation
August 2013 Presentation
PPTX, 5.3MB
Aug 14 13
Whitney Albright

2013
CDFW Climate College Presentation
CCATC April 2013 - Participant Agenda
DOCX, 22KB
Jul 10 13
Virginia Guhin
Coastal Training Program
April 2013
April meeting agenda
CCATC August 2013 Participant Agenda
DOCX, 25KB
Aug 14 13
Virginia Guhin
Coastal Training Program
August 2013
Meeting agenda
CCATC February 2013 - Participant Agenda
DOCX, 22KB
Jul 10 13
Virginia Guhin
Coastal Training Program
February 2013
Agenda for meeting
CCATC June 2013 - Participant Agenda
DOCX, 18KB
Jul 10 13
Virginia Guhin
Coastal Training Program
June 2013
June 2013 meeting agenda
June 2013 Presentation
PPTX, 80KB
Sep 09 13
Adina Abeles

June 2013
Center for Ocean Solutions Presentation
PEER-REVIEWED PUBLICATIONS
Climate Change in the Californian Mind
PDF, 995KB
Oct 09 13
Anthony Leiserowitz, Geoff Feinberg, Peter Howe, and Seth A. Rosenthal
Yale Project on Climate Change Communication
2013
This report is based on findings from a statewide representative survey of Californians conducted by the Yale Project on Climate Change Communication (http://environment.yale.edu/climate-communication).
OTHER INFORMATION
2012 State of the Climate Report
PDF, 119KB
Sep 19 13
NOAA
National Climatic Data Center
2012
The report used dozens of climate indicators to track and identify changes and overall trends to the global climate system.
Adaptation Tool Kit: Sea Level Rise and Coastal Land Use
PDF, 3.1MB
Sep 19 13
Jessica Grannis
Georgetown Climate Center
2011
This Tool Kit, prepared by the estimable Jessica Grannis with assistance from students in Georgetown Law's Harrison Institute for Public Law, provides local and state governments and their citizens with practical knowledge to help adapt to sea-level rise in a prudent and balanced manner. After laying out the problem in clear terms, based on current scientific consensus, the Tool Kit offers a menu of generally used legal devices that can reduce future harms.
Adapting to climate change: A planning guide for coastal managers
PDF, 2.7MB
Sep 19 13
NOAA
NOAA Office of Ocean and Coastal Resource Management
2010
2 A Planning Guide for State Coastal Managers The purpose of this guide is to help U.S. state and territorial (state) coastal managers develop and implement adaptation plans to reduce the impacts and consequences of climate change and climate variability (climate change) in their purview.
Climate change and the state wildlife action plan
PDF, 81KB
Sep 19 13
Whitney Albright
California State Wildlife Action Plan
2013
As part of this effort, CDFW worked with partners to develop a methodology to assess the threat posed by climate change to selected conservation targets in the state. This methodology explicitly integrates climate change into the threat assessment and ratings described in the Open Standards for the Practice of Conservation that is being used to update the California SWAP.
Indicators of Climate Change in California
PDF, 11.6MB
Oct 09 13
T. Kadir, L. MAzur, C. Milanes, K. Randles, California Environmental Protection Agency, and California Office of Environmental Health Hazard Assessment

2013
Report
Rising to the Challenge
PDF, 2.9MB
Oct 09 13
By Juliette A. Finzi Hart, Phyllis M. Grifman, Susanne C. Moser, Adina Abeles, Monique R. Myers, Susan C. Schlosser, Julia A. Ekstrom

2012
Survey results
The state of marine and coastal adaptation in North America: A synthesis of emerging ideas
PDF, 2.6MB
Sep 19 13
Rachel M Gregg, Lara J. Hansen, Kirsten M. Feifel, Jessica L. Hitt, Jessi M. Kershner, Alex Score, and Jennie R. Hoffman
EcoAdapt
2011
What will adaptation cost? An economic framework
PDF, 1011KB
Sep 19 13
Eastern Research Group
NOAA Coastal Services Center
2013
What will adaptation cost? An Economic Framework for Coastal Community Infrastructure
PDF, 1011KB
Oct 09 13
Eastern Research Group
NOAA Coastal Services Center
2013
The purpose of this framework is to help communities begin to find answers to difficult questions around sea level rise and adaptation strategies.
Links