threatened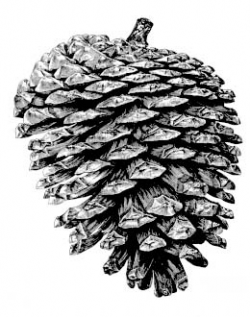 Illustration from Sudworth (1908).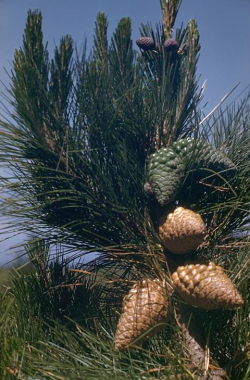 Photo taken at Point Lobos State Reserve, Monterey County by Charles Webber © California Academy of Sciences.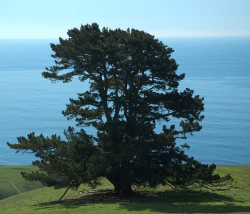 Photo taken on the Cal Poly Swanton Pacific Ranch, Santa Cruz County © 2006 Dylan Neubauer.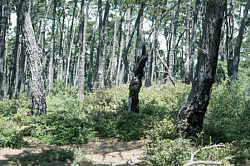 Photo taken at the Presidio, Monterey County © Dean W. Taylor.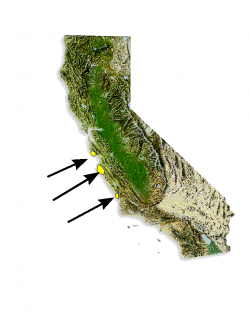 Distribution of Pinus radiata.
---



This fact sheet was prepared by Grey F. Hayes, Dean W. Taylor, and Dylan M. Neubauer under award NA04N0S4200074 from the National Oceanic and Atmospheric Administration (NOAA), U.S. Department of Commerce (DOC). The statements, findings, conclusions, and recommendations are those of the authors and do not necessarily reflect the views of the NOAA or the DOC.
© Copyright 2006, Elkhorn Slough Coastal Training Program
Last updated: Sep 5, 2007 12:12
Common Names - Monterey pine
Family - Pinaceae (Pine Family)

State Status - none
Federal Status - none
Habitat
Hills and gentle to moderate slopes within the maritime summer-fog zone in closed-cone pine forest—or co-occurring with a variety of tree species including pine, cypress, redwood, Douglas-fir, and oak. Soils are derived from a variety of parent materials, though most often marine sediments and are acidic to extremely acidic